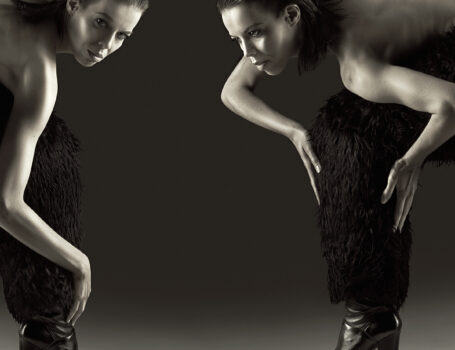 Devil In Disguise
MysticS
/ September 4th 2021
Devil in Disguise "(You're the) Devil in Disguise" is a 1963 single by Elvis Read More
Devil in Disguise
"(You're the) Devil in Disguise" is a 1963 single by Elvis Presley which was written by Bill Giant, Bernie Baum and Florence Kaye. It was published by Elvis Presley Music in June 1963. In 1963, when the song was debuted to a British audience on the BBC television show Juke Box Jury, celebrity guest John Lennon voted the song "a miss" stating on the new song that Elvis Presley was "like Bing Crosby now".
So my dear viewer, please think for yourself: Doesn't each of us carry a "Devil in Disguise" inside us? But whether he is so beautiful, so seductive, so supple as my Czech one showen – that is probably a completely different story, isn't it?
Special thanks to my incomparable Czech Devil in Disguise.

Original photos Klagenfurt am Woerthersee / Austria 2020