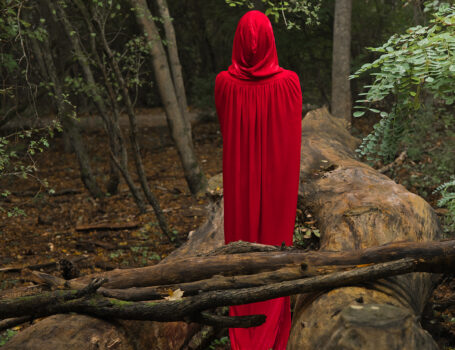 Little Red Riding Hood
Story
/ June 19th 2023
"Little Red Riding Hood" is an European fairy tale about a young girl and Read More
"Little Red Riding Hood"
is an European fairy tale about a young girl and a sly wolf. Its origins can be traced back to several pre-17th century European folk tales. The two best known versions were written by Charles Perrault and the Brothers Grimm.
The story has been changed considerably in various retellings and subjected to numerous modern adaptations and readings. Other names for the story are: "Little Red Cap" or simply "Red Riding Hood". (© Wikipedia)
In my brand-new adaptation of the fairy tale, the wolf himself must have guided the camera through all the deep forest – after all, he is not to be discovered in any single picture. Nevertheless, he was spared the tons of boulders in his stomach – and Little Red Riding Hood any nasty death fears, as the interested viewer can see.
Special thanks to my lovely and intrepid Viennese model
Original photos Vienna / Austria 2022