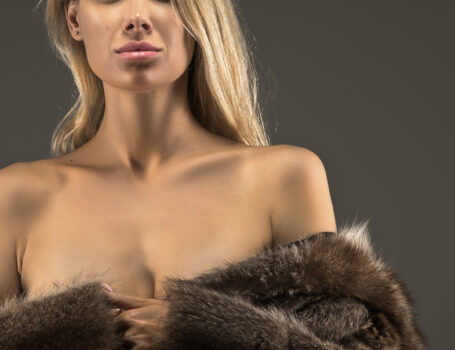 The Fur Is Fake, The Girl Is Not
Hi-Tex
/ February 19th 2023
Fake fur, also called faux fur, is a pile fabric engineered to have the Read More
Fake fur,
also called faux fur, is a pile fabric engineered to have the appearance and warmth of animal fur.
It was first introduced on the market in 1929 using hair from the South American alpaca. The quality of fake furs was greatly improved in the 1940s by advances in textile manufacture. Modern fake furs were developed in the mid-1950s, with acrylic polymers replacing alpaca hair.
The promotion of fake furs by animal rights and animal welfare organizations has contributed to its increasing popularity as an animal-friendly alternative to trad]itional fur clothing.
Hugo Boss pledged to become fur-free publicly in their 2014 Sustainability Report, relaying the message that animal cruelty is never fashionable.
The following brands have switched to using faux fur (some completely): Stella McCartney, Ralph Lauren, Hannah Weiland, Prada, Dries Van Noten, Max Mara, and many others.
In the Soviet, and now Russian Army, fish fur is a derogatory term for low-quality winter clothing and ushanka hats, from a proverb that "a poor man's fur coat is of fish fur". (© Wikipedia)
Special thanks to my cuddly wonderfully beautiful fake fur model and of course to you, esteemed visitors to my website, for never buying real fur again.
Original photos Klagenfurt am Woerthersee /Austria 2022