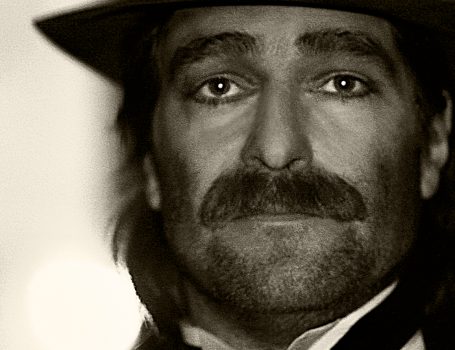 To Be Continued: Solitaires
Feature
/ August 12th 2010
Actually, I always work on series of photographs that unfold from a central theme, Read More
Actually,
I always work on series of photographs that unfold from a central theme, a comprehensive context or a special creative process. In fact, I rarely try to shoot a very specific single photo. But this track is the place for mavericks, for lone wolves, even for wallflowers, which can hardly be integrated into any image series – but represent high-class single images as I hope.
Thank you for your empathy and interest in outcasts.
Special thanks to all those wonderful models I had the pleasure to work with.
| | | | | | | | | | | | | | | | | | | | | | | | | | | | | | | | | | | | | | | | | | | | | | | | | | |
| --- | --- | --- | --- | --- | --- | --- | --- | --- | --- | --- | --- | --- | --- | --- | --- | --- | --- | --- | --- | --- | --- | --- | --- | --- | --- | --- | --- | --- | --- | --- | --- | --- | --- | --- | --- | --- | --- | --- | --- | --- | --- | --- | --- | --- | --- | --- | --- | --- | --- |
| Another Summer - Northern Germany 2010 | Careful With That Bear! - Northern Germany 2010 | Claude Monet's Favourite Place - Fresselines / France 2017 | Down Here On The Ground - Bremen / Germany 2010 | Firefly I - Klagenfurt / Austria 2018 | Firefly II - Klagenfurt / Austria 2018 | Folklore - Grundlsee / Austria 2009 | Fuji - Vienna / Austria 1988 | Gem - Bremen / Germany-2010 | Giuseppe Tartini's Muse - Padova / Italy 2009 | Hand - Klagenfurt / Austria 2019 | Hey! - Bremen / Germany 2011 | I Can See You I - Bremen / Germany 2010 | I Can See You II - Bremen / Germany 2010 | Luxury I - Luebeck / Germany 2013 | Luxury II - Luebeck / Germany 2013 | Janus' Daughter - Bremen I Germany 2010 | Bugsy - Vienna / Austria 1991 | Little Bullet Girl - Northern Germany 2011 | Renaissance - Padova / Italy 2009 | Mystic - Bremen / Germany 2010 | Moonlight Serenade - Northern Germany 2010 | Mourning In The Country - Northern Germany 2011 | My Epitaph - Northern Germany 2010 | Parallels - Bremen / Germany 2010 | Pastels - Lower Austria 2006 | Profile - Klagenfurt / Austria 2018 | Riviera I - Steyregg / Austria 2009 | Riviera II - Steyregg / Austria 2009 | Sheik Turbany - Douz / Tunisia 1997 | So Sad - Bremen / Germany 2010 | The Discreet Charm I - Northern Germany 2010 | The Discreet Charm II - Northern Germany 2010 | The Visit - Luebeck / Germany 2013 | Hardware I - Ybbsitz / Austria 2009 | Hardware II Ybbsitz Austria 2009 | The Windmills of Your Mind - Northern Germany 2010 | High Voltage III - Salzburg / Austria | High Voltage II - Salzburg / Austria 2009 | High Voltage I - Salzburg / Austria 2009 | Warrioress - Bremen / Germany 2010 | Who Is Who - Cemitério dos Prazeres, Lisbon / Portugal 1996 | Winnetou I - Steyregg / Austria 2009 | Winnetou - Steyregg / Austria 2009 | Wood - Northern Germany 2010 | Woooow! I - Linz / Austria 2009 | Woooow! II - Northern Germany 2010 | Woooow! III - Styria / Austria 2009 | ZigZag - Bad Oeynhausen / Germany 2013 | Me - Mojave Desert, NV / U.S.A. 1992 |