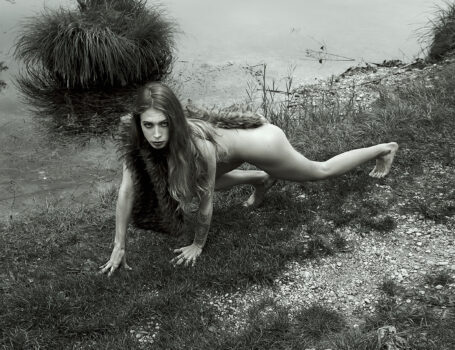 Anxiety is an emotion which is characterized by an unpleasant state of inner turmoil Read More
Anxiety
is an emotion which is characterized by an unpleasant state of inner turmoil and includes feelings of dread over anticipated events. Anxiety is different from fear in that fear is defined as the emotional response to a real threat, whereas anxiety is the anticipation of a future threat. It is often accompanied by nervous behavior such as pacing back and forth, somatic complaints, and rumination.
Anxiety is a feeling of uneasiness and worry, usually generalized and unfocused as an overreaction to a situation that is only subjectively seen as menacing. It is often accompanied by muscular tension, restlessness, fatigue, inability to catch one's breath, tightness in the abdominal region, nausea, and problems in concentration. Anxiety is closely related to fear, which is a response to a real or perceived immediate threat (fight or flight response); anxiety involves the expectation of future threat including dread. People facing anxiety may withdraw from situations which have provoked anxiety in the past. © Wikipedia
Dear viewer, please take the time to see the symbolism of these photos: to be exposed unprotected and naked to a nameless anxiety – an anxiety that can frighten us deeply, but also protect us vitally.
Special thanks to my incredibly talented model who did not shy away from this difficult and elusive subject and interpreted it masterfully.
Original photos Vienna / Austria 2022